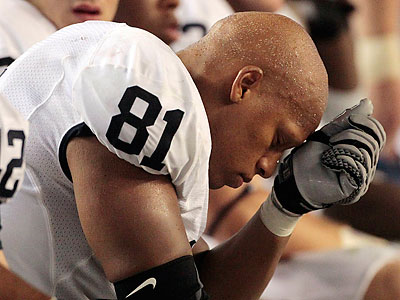 TUSCALOOSA, Ala. (AP)—The renewal of the Penn State-Alabama rivalry turned out to be more a show of force by Trent Richardson and the Crimson Tide than another classic matchup between storied programs.
Richardson ran for 144 yards in place of injured Heisman Trophy winner Mark Ingram, and the top-ranked Tide rolled to a 24-3 win over Joe Paterno and No. 18 Penn State on Saturday.
With Ingram sidelined for the second straight game with a knee injury, Richardson pulled a pretty good imitation. He plowed through and sidestepped tackles and scored on a 1-yard touchdown run. He also had four catches for 46 yards.
More...