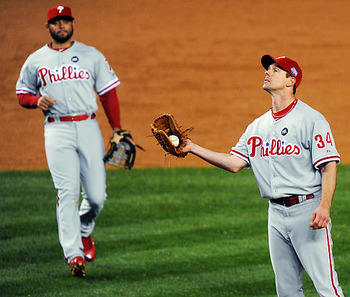 WASHINGTON -- The Phillies according to a major league source have placed pitcher Cliff Lee on waivers. While this may sound alarming, it's not.
Here's why:
The waivers are revocable, and it is customary for teams to place its players on waivers after the non-waiver trade deadline because it gives teams flexibility to make a deal.
If a player clears waivers, his team is free to trade him. If a player is claimed, his team can either let him go to the team that claimed him, pull him back, or attempt to work out a trade with the team claiming him.
In Lee's case, it is likely that he will clear waivers because of his exorbitant contract. From 2013-15, he is owed $87.5 million.
Before the deadline, Lee's name came up in trade talks, particularly with the Texas Rangers, but sources said the Rangers did not have the appetite for his contract. If Lee clears waivers, the Phils can discuss trading him, but that doesn't guarantee that anything will happen.
More...